In Texas, Census Citizenship Question Becomes A Political Fault Line Of Its Own n Texas, Census Citizenship Question Becomes A Political Fault Line Of Its Own
The state's Republican leadership has stayed silent or cheered the decision to ask about citizenship on the 2020 census, even as local leaders who represent Democratic-leaning communities sound the alarm
Funding for schools, roads and housing. Political clout in Congress. The state's ability to prepare for natural disasters.
That's what experts and activists warn is at risk now that the Trump administration has announced that it will add a question about citizenship to the 2020 census questionnaire — a move that opponents say will likely depress response rates among Texas immigrants and their families and lead to an undercount in the once-in-a-decade count of every person living in the United States.
That warning was issued by state lawmakers, lawyers and immigrants that gathered at the Texas Capitol on Wednesday to urge state and federal leaders to push back on the inclusion of the citizenship question. Action is needed, they said, to avoid jeopardizing the state's projected gain of three congressional seats and billions in federal funding for local communities.
"Getting a full and accurate count shouldn't be a Democratic issue and it shouldn't be a Republican issue," said state Rep. César Blanco, an El Paso Democrat who chairs the Texas House Border Caucus. "This is a Texas issue."
But as high as the stakes may be, the issue has still become a political fault line in Texas. The state's Republican leadership has stayed silent or cheered the decision, even as local leaders who represent Democratic-leaning communities sound the alarm.
"A question on citizenship is a reasonable, commonsense addition to the census," U.S. Sen. Ted Cruz said in a statement Tuesday, revealing that he was among those who requested that the 2020 questionnaire ask about citizenship status.
Without a doubt, a census undercount in Texas has the potential to negatively affect the entire state in many ways, regardless of the state's political majority. Immigration to Texas has been behind a fifth of the state's growth since 2010, according to census estimates. And Hispanics — who make up a large share of the state's immigrant population — have been behind half of the growth overall.
But the immigrants most at risk of being missed in the count tend to live in greater numbers on the border and in urban areas that are more likely to be represented by Democrats.
Opponents of asking about citizenship say this issue goes beyond politics. At the Capitol press conference on Wednesday, they pointed to the more than $40 billion the state receives each year through federal funding formulas that are based on the census. About $3.8 billion of that was earmarked for highway planning and construction, for example.
Those opponents asked Gov. Greg Abbott and Texas Attorney General Ken Paxton, both Republicans, to join lawsuits filed by other states challenging the use of the citizenship question.
Those calls are likely to be non-starters.
Abbott's office has not responded to a question about his position on the citizenship question, but representatives for Paxton have already made clear that the state's top lawyer supports including a citizenship question.
Citing the need for the "essential information," the AG's office laid out Paxton's stance in a February letter to U.S. Census Bureau officials, in which they argued that "a few misguided individuals" were looking to "politicize an apolitical issue by creating a sense of fear and distrust without any supporting evidence."
But local officials, demographers and advocates from across the state agree that the inclusion of a citizenship question on the 2020 questionnaire will be deeply detrimental to an accurate count in Texas because immigrants make up such a large portion of the state's population.
Texas is home to almost 5 million immigrants — the majority of whom are not U.S. citizens. And more than 1 million Texans who are U.S. citizens live with at least one family member who is undocumented. Given the current political climate, the question could significantly discourage responses from immigrants — even those authorized to be in the country — and their families, experts and advocates said.
"What the Trump administration is doing is sending chills down the spine of every immigrant in Texas and in the country," Jessica Azua of the Texas Organizing Project said on Wednesday at the Capitol.
The Census Bureau has not asked all households about citizenship since the 1950 census, though it does ask about citizenship as part of annual surveys that only cover a sample of U.S. residents.
But the inclusion of a citizenship question coupled with the current anti-immigrant rhetoric would go far in "putting funding for critical programs and our children in danger," said state Rep. Mary González, a Democrat from Clint. She was backed up by representatives from the Mexican American Legal Defense and Educational Fund and the National Association of Latino Elected and Appointed Officials — two organizations that work on census outreach efforts in Texas ahead of the national headcount  — who qualified the addition of the citizenship question as an attack on Latinos who stand to be significantly undercounted.
Even former directors of the Census Bureau have raised concerns about the potential fallout.
"Everyone who has had anything to do with the census thinks that's a mistake," Steve Murdock, who served as Census Bureau director under former President George W. Bush, told the Tribune in previous interview.
The gap in concern between state Republican leaders and local elected officials is perhaps best reflected in Houston, which is home to almost 700,000 immigrants.
While Cruz was asking Census Bureau officials to include the citizenship question because it is "imperative that the data gathered in the census is reliable," local officials in the senator's hometown were fighting the idea.
"We are so, so diverse, so I think that question is ill-advised," Houston Mayor Sylvester Turner said during a city council meeting Wednesday. "I don't think it's in the best interest of this city and this state."
Notably, he nodded at the political reality that any legal relief concerns about losing representation in Congress and federal resources will fall on legal challenges out of other states: "I hope that challenge is successful."
Brandon Formby contributed to this report.
U.S. census shouldn't ask about citizenship | Opinion – Sun Sentinel
There are many ways to illustrate the importance of the U.S. census, and one that should resonate strongly with conservatives is this: It is required by the Constitution. And right up front — Article 1, Section 2.
The Founding Fathers thought it was pretty important, and it is. For one thing, the census — which is designed to be a complete count of the U.S. population conducted every 10 years — determines how many seats in the House of Representatives are awarded to each state. The population counts produced by the census also help determine how hundreds of billions of federal dollars are distributed across states and localities, and influence the decisions of businesses and state and local governments. Problems with the 2020 census will be with us until at least the next count, 10 years later.
 It's critical, then, that the 2020 census counts be accurate. A great way to decrease accuracy is to ask people completing the census survey if they are American citizens. The
Justice Department
, unwisely, has formally asked the Census Bureau to include a citizenship question on the upcoming census questionnaire. The secretary of commerce should deny this request. If he doesn't, Congress should step in.
Why? Given the anti-immigrant and anti-minority rhetoric from President Donald Trump and many on the political right, Hispanics, immigrants and members of minority groups probably start by being concerned about answering any survey questions. A citizenship question would only make this problem worse.
The Census Bureau takes this problem seriously, spending resources on outreach to immigrant and minority communities in an effort to engender trust, and thereby an accurate count. As part of the last decennial, for example, census staff put up signs reading "NO INS. NO FBI. NO CIA. NO IRS" in immigrant communities.
According to their report, the census researchers "heard respondents express new concerns about topics like the 'Muslim ban,' discomfort 'registering' other household members by reporting their demographic characteristics, the dissolution of the 'DACA' (Deferred Action for Childhood Arrival) program, repeated references to Immigration and Customs Enforcement (ICE), etc." Census staff "emphasized facing a 'new phenomenon' in the field and reported that respondents' fears, particularly among immigrant respondents, have increased markedly this year."
One respondent, a legal U.S. resident, told census staff that "the Latino community will not sign up [i.e., complete the census survey] because they will think that Census will pass their information on and people can come looking for them."
Census is finding this heightened concern without any mention of a citizenship question. Including a citizenship question will only increase the number of people who refuse to answer the survey or provide false information.
The Justice Department and some others who support including a citizenship question on the 2020 census implicitly argue that these problems are a necessary cost of enforcing the Voting Rights Act. This argument is not compelling. The short decennial questionnaire hasn't included a question on citizenship in seven decades. And another government survey provides adequate information to the Justice Department on citizenship and the voting-eligible population.
Others support including the citizenship question so that state legislative districts can be drawn using citizen counts, rather than population counts, disadvantaging Democrats in red states. This is likewise a bad reason to sacrifice the accuracy of the decennial census.
There are two reasons why Republicans in particular should oppose a citizenship question.
The first is cost. When someone refuses to complete the survey, the Census Bureau doesn't just shrug its shoulders and move on to the next house. Instead, the bureau must send in workers with clipboards to encourage the reluctant person to respond. If that doesn't work, Census sends someone to talk to the person's neighbors.
So if Republicans want the 2020 decennial to be as cheap as possible, then they should oppose including a citizenship question.
The second reason: By driving down response rates among immigrants (legal and illegal), Hispanics, and minorities, a citizenship question would probably cause those groups to be undercounted. On balance, this undercounting would help red states when it comes time to direct federal spending and apportion seats in the House.
On balance — but not exclusively. Alabama could lose a House seat if a citizenship question is included. Among other red states, Texas and Arizona, each with large Hispanic and immigrant populations, should be concerned as well.
Now would be a good time for leaders from those states to make their voices heard in opposition to this harmful proposal.
Michael R. Strain is a Bloomberg View columnist.
Posted: Mar 28, 2018 4:30 PM CDT Updated: Mar 28, 2018 4:30 PM CDT
Immigrants react to proposed citizenship question
Written by MacLeod Hageman, Anchor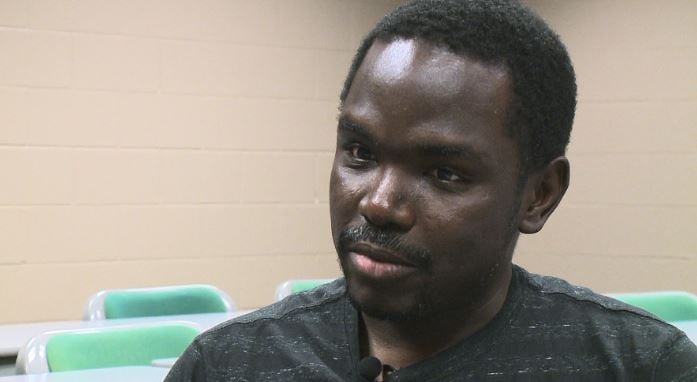 KWWL.c
 osted: Mar 28, 2018 4:30 PM CDT Updated: Mar 28, 2018 4:30 PM CDT
NAACP Sues Over Census After Citizenship Question Included
Law360 (March 28, 2018, 7:53 PM EDT) — The National Association for the Advancement of Colored People sued the U.S. Census Bureau in Maryland federal court on Wednesday over alleged deficiencies in the design of the 2020 census, just after the Trump administration announced it would include a controversial question about citizenship status.
The suit, also brought by Prince George's County in Maryland and Maryland residents, argues that insufficient staffing, leadership and field tests at the bureau have undermined the accuracy of the 2020 census, leading to a potential undercount that would harm political…